When a young player comes into the NHL and makes a statement, it's easy for the masses to believe he's on track for a long, successful career. Look at Connor McDavid, who won the 2017 Hart Trophy as the league's MVP in only his second season. But the Edmonton Oilers man is the exception, not the rule—and even he had to deal with a
Source: Bleacher Report
Date: 2017-08-22
Continue Reading
2017 Edmonton Oilers prospects No. 12: F Joseph Gambardella Previously: N/A, signed March, 2017 Joseph Gambardella will be 24 in December so as prospects go it's best to think of him as a guy who should at least be established as a strong AHL player, as opposed to any comparison to 18-to-20 year old major junior players. In other words, this year is incredibly important for Gambardella in terms of his pro career. He's got a
Source: Edmonton Journal
Date: 2017-08-22
Continue Reading
This is Joe Gambardella. He played six games for Bakersfield at the end of the season and will be one of the players to watch in training camp and then in California this season. Gambardella should be one of the more successful offensive prospects with the Condors, as he's a little older, despite being a...
Source: Oilers Nation
Date: 2017-08-22
Continue Reading
The time-honoured Edmonton Oilers rookies vs. University of Alberta Golden Bears game will change on the fly next month. The Oilers' freshmen prospects will instead take on a combined NAIT Ooks-MacEwan Griffins team at Rogers Place. The Oilers and the U of A have had a long history with the rookie game, the first one coming in 1988. Apart from a four-year hiatus from 2009-12 when the clubs didn't play, they've met 26 times, with each team winning 13 times. It had been hel
Source: Edmonton Journal
Date: 2017-08-22
Continue Reading
When Kris Russell was on the ice at 5×5 during 2016-17, the Edmonton Oilers scored 41 goals and allowed 32. That's a solid total and one of the reasons the club signed Russell to a long-term deal. He checks off a lot of boxes: A veteran who can play either side, can defend, and is mobile enough to make the tough speed plays in the eyes of coach and management. Are there any negatives? (Long Road to Ruin) KRIS RUSSELL 2016-1
Source: Lowetide
Date: 2017-08-21
Continue Reading
According to NHL.com, the Edmonton Oilers have two of the league's top 20 centremen as Connor McDavid and Leon Draisaitl were both named among hockey's best. Now, I'm not normally into this kind of list, and don't really think they matter all that much in the grand scheme of things, but, with that said, it is...
Source: Oilers Nation
Date: 2017-08-21
Continue Reading
NHL network had some high praise for the Oilers' duo The NHL network have included Connor McDavid and Leon Draisaitl among their "Top-20 Centers Right Now". The timing f
Source: Copper N Blue
Date: 2017-08-21
Continue Reading
The Edmonton Oilers are pretty well represented on the NHL Network's Top 20 Centres list, with Connor McDavid and Leon Draisaitl both making the cut. McDavid was named the NHL's top centre heading into this season, while Draisaitl comes in at #15 on the list. The 20-year-old Oilers captain even beat out Sidney Crosby, who ranked […] Edmonton Oilers: NH
Source: Oil On Whyte
Date: 2017-08-21
Continue Reading
I considered writing this article about Ben Betker. Connor McDavid is our unanimous choice as the best player on the Edmonton Oilers under the age of twenty-five. This is hardly surprising given that he's the best player in the league.
Source: Copper N Blue
Date: 2017-08-21
Continue Reading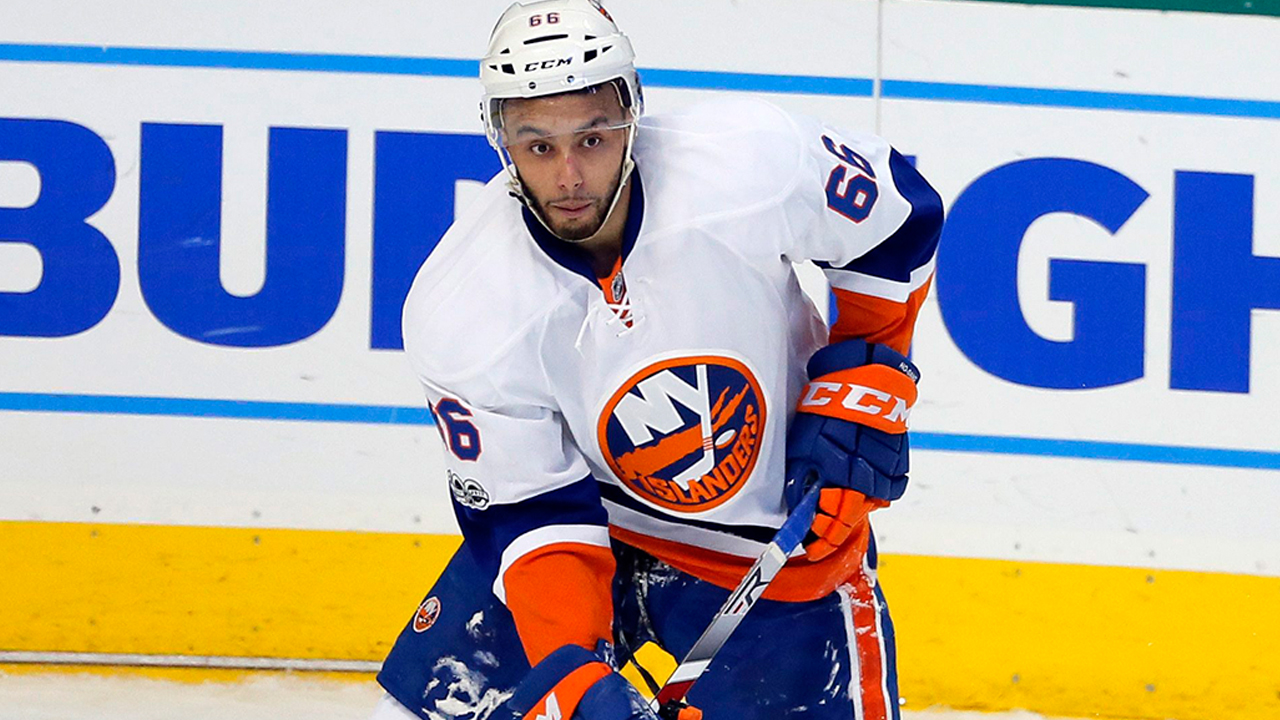 TORONTO – Bright, shiny things await Josh Ho-Sang. After wrapping up Day 1 at BioSteel Camp, rushing up and down the St. Michael's College ice pad alongside friend Connor McDavid, the New York Islanders' super rookie is off to take in the solar eclipse with his mom. "She's really excited about it," says
Source: SportsNet
Date: 2017-08-21
Continue Reading
In the NHL, the summer content cycle is very slow. News trickles in slowly on most days, but the weekends are where the fun is at. This weekend saw the KHL trying to one-up the NHL, Talbot score some chairs and chirps from fans, and Connor was making Dwight Schrute look bad. Friday: Mascots. They...
Source: Oilers Nation
Date: 2017-08-21
Continue Reading
Though the Edmonton Oilers may not have an offensive defenceman in Adam Larsson, they could make use of him on the man advantage. Larsson is more of a shutdown, stay-at-home defender who takes exceptional care of the puck. However, given his skill-set, he has the ability to add more of an offensive edge to his […] Edmonton Oilers: Can Adam Larsson Be a Power-Play Asset -
Source: Oil On Whyte
Date: 2017-08-21
Continue Reading