Published Nov 02, 2023
Sam Gagner Returns: What to Expect from the Oilers' Veteran Forward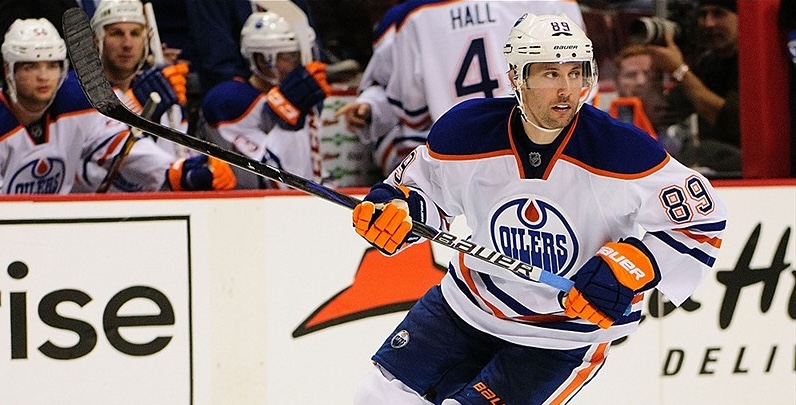 The Edmonton Oilers recently made a significant move by signing Sam Gagner to a league minimum contract, and fans are eager to see what the veteran forward will bring to the table, especially as he is set to play against the Dallas Stars tonight. This marks Gagner's third stint with the Oilers, creating a sense of familiarity for both the player and the team.
Gagner's history with the Oilers is quite noteworthy. Drafted by Edmonton, he spent his first seven seasons donning the orange and blue before a trade in the summer of 2014. However, the Oilers brought him back during the 2017-2018 season, and he went on to play parts of another two seasons with the team.
Last season saw Gagner's ice time limited to 48 games, a significant drop from the 81 games he played for the Red Wings in the 2021-2022 season. Notably, this was the first time he had surpassed the 50-game mark since the 2017-2018 season.
Analyzing his performance over the past five seasons, Gagner has posted 86 points in 245 games, averaging 0.35 points per game or 29 points per 82 games. To put it in perspective, this is roughly the pace of Mattias Janmark from last season.
At 34 years old, Gagner may not be known for his defensive prowess or physical play, but he brings a wealth of skill to the bottom six forwards and the second power play unit. His ability to contribute offensively is a key asset that the Oilers are looking to leverage, especially given his history of success with the team.
As Gagner takes the ice once again in an Oilers jersey, fans can expect to see a veteran presence with a knack for offensive contributions. While he may not be the most physical player, his skill set can provide a valuable boost to the team's secondary scoring and power play effectiveness. It will be interesting to see how Gagner's return unfolds and whether he can recapture the magic of his earlier years with the Oilers.